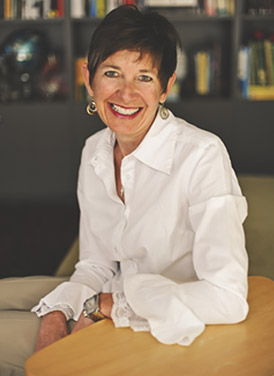 Shelly V. Short
RDH, MS, PhD
Shelly's boutique coaching style incorporates a wellness approach to practice and life management. With a background as a Registered Dental Hygienist, an MS in Health Promotion and Nutritional Sciences, and a PhD in the Philosophy of Holistic Nutrition, she brings a well-rounded approach to business management via a balanced lifestyle with an emphasis on the practice of dentistry.
With a focus on preventing energy leaks and creating a business that fosters life after dentistry, Shelly guides teams in reaching their full potential while creating a healthy business culture paired with a wellness-inspired lifestyle! In her unique approach to business and lifestyle coaching, Shelly customizes individual or group seminars that address personal, team and business goals.
Working in the dental field for more than 30 years, Shelly Von Short, RDH, MS, PhD, is highly regarded as a dental consultant, having consulted and coached in dentistry since 1996.  As a senior practice management and clinical efficiency consultant for an international practice management consulting company for nearly 15 years, Shelly has expertise in practice analysis, business management, clinical efficiency, non-surgical periodontal programs, health education and health promotion, technology in dentistry, team building, interpersonal communications including case presentation and the affect of clinician/patient rapport following the health-belief model, and corporate wellness, all wrapped around a holistic approach to professional and personal well being.
Shelly consults in all dental specialty areas including oral surgery, periodontics, endodontics, orthodontics and pedodontics with direct clinical experience in oral maxillofacial surgery and pediatric dentistry.  She also works with general dentists to establish and build the cosmetic aspect of their businesses.
Shelly practiced clinical dental hygiene in Zurich, Switzerland for six years.  While overseas, Shelly's emphasis was on the management of the surgically and non-surgically treated periodontal patient.  Fluent in German, Shelly was president of the American Dental Hygienists' Organization of Switzerland, which emphasized continuing education and the promotion of community awareness programs regarding disease prevention, health education and health promotion, all the while gaining leadership experience throughout that time.
Together, we explore the ability to center on our strengths rather than our weaknesses and create a business model of fulfillment and success! Shifting our views that our lives are an expression of the unique contributions we have to offer is being radically alive at work and play.
She is a former faculty member at the University of Oklahoma College of Dentistry, Department of Dental Hygiene.  Additionally, Shelly is an accomplished speaker and writer, having published many articles in leading dental journals.
Currently, Shelly consults extensively in the United States and the U.K.  Previously, she has consulted in Denmark, Switzerland, Germany and Italy.